A Chinese Blogger on Sihanoukville Land Gamble
*Another post from Chinese social media, the translation is far from perfect, but another interesting post from another point of view. Thanks to CNE China correspondent J.
I recently asked some friends who used to speculate in the first-tier cities. Why are you pulling a mysterious smile? Tell me more of that this place we must go.
At first, I didn't care. Then, more and more people began to talk about it, and Mr. Xue Manzi broke his big news.
Xue Manzi bought land in bulk in Sihanoukville, Cambodia, and plans to set up a B&B tourist resort.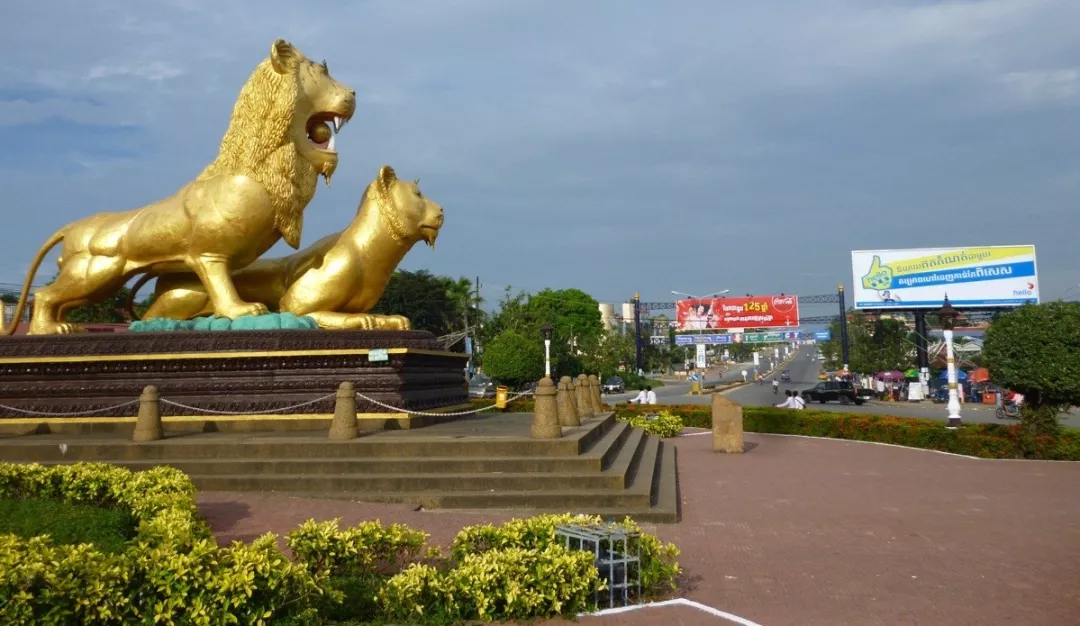 On March 30, the (*cannot translate) company announced the acquisition of Baichuan Industrial, the largest basic building materials company in Cambodia, to expand 30 burn-free brick production lines, 4 gas-filling block production lines, 1 glass deep processing plant and 1 building materials in the city.
It seems that Xue Manzi is going to be a builder and developer in Westport and sell to other Chinese.
In 2018, Xue Manzi bought a Japanese-style old Machiya house in Kyoto, Japan. In June, his villa in Koh Samui, Thailand officially opened. In 2019, he moved to Cambodia to purchase 10,000 (*unsure of measurement) of land. One possibility is that Japan and Thailand are too quiet, and there is no fish when the water is clear. There is also a possibility that Westport is too suitable for shady business.
The potential of Westport is mainly in three areas:
1. Facing the sea, the spring blossoms, there is food and scenery, and the tourism facilities are extremely rich and mature.
2. Direct flights and landing visas are not restricted. At present, there are more than 20 cities in China with direct flights to Cambodia every week. Most cities can are only three to four hours away.
3. Cambodia is one of the most friendly countries in Southeast Asia and has no history of Chinese exclusion.
Let's take a look at an article by a friend who came to Westport, called "The Port of Sihanouk", which was played badly.

"I have been to Sihanoukville in Cambodia for ten days. I have traveled"all over the city, and I have heard and felt a lot. In this extraterrestrial place of the Chinese, crazy dramas about gambling, sex trade, killing, etc. are being performed every day.

Today, the city is full of Chinese speculators, physical casinos, online gaming bases, clubhouses, telecom dial-up centers, and Shaxian snacks (a popular snack chain in China).
Shaxian snacks, Lanzhou noodles, net fish net coffee, Taikang clinic, Rujia hotel, good and many supermarkets, Sichuan flavoring wholesale, Dinghong club, heaven and earth… everything that involves Chinese food, clothing and accommodation is available.
In Westport, you will feel that you have not gone abroad. The shops opened by the Chinese are located in every street of the main city, and the Chinese people are everywhere.
There are take-out APP "Cambodia Single Point", "Leasing House Rental" on the rental platform, and "West Port" online purchase platform. Local shoppers hang out Chinese signs to attract Chinese customers.
At the beginning of this year, the number of locals in Sihanoukville is about 100,000, and the population of China is more than 150,000, exceeding the number of locals.
There is a large proportion of Chinese staking out the land, like Xue Manzi to do real estate in Cambodia, ready to sell to the people.

1. The three-year land price in this coastal city has increased tenfold
Cambodia has blue skies, white clouds and coastlines.
Westport is a tourist and port city similar to Haikou and Sanya. With its unspoiled coastline and glass of sea water, it has been named by the United Nations as the world's most beautiful white sand beach, and was selected as the world's first beach by National Geographic magazine.
With an area of ​​868 square kilometers, Xigang (SHV) is a the same as a county-level city in China. It is 240 kilometers away from the Cambodian capital Phnom Penh. It is the second largest city in the country and the only special economic zone and tax-free port. Its status is similar to that of Shenzhen and Hainan in China in the 1990s.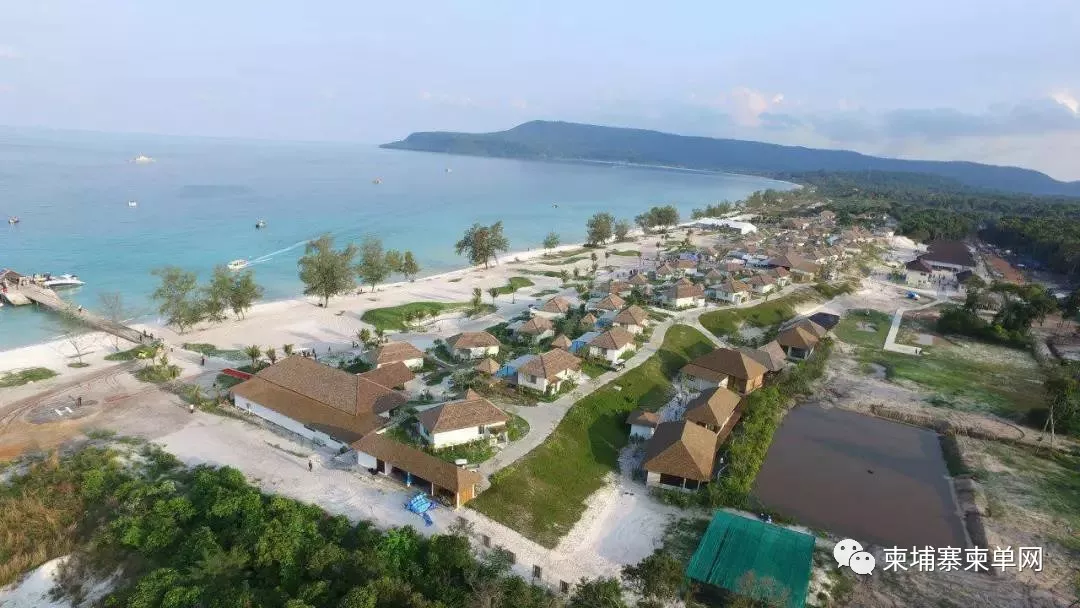 In the past five years, Cambodia has reformed and opened up to undertake a wave of Asian manufacturing facilities, and GDP has maintained a growth rate of more than 7% for many years.
Chinese hot money has moved from the United States, Canada, Australia, Thailand, Japan and other places to Cambodia. Some buy a house for investment, and some directly buy land; local prices, house prices and land prices soared.
According to the data of the Ministry of Land Planning and Construction of Cambodia, from 2000 to 2017, foreign-funded enterprises developed 287 real estate projects in Cambodia with a total investment of 4.297 billion US dollars. Among them, Chinese-funded enterprises have 110 projects with a total investment of 1.656 billion US dollars, accounting for nearly 40%. China has become the number one player in the Cambodian property market.
Chinese people go to Westport (*English translation of the Chinese name for SHV) to invest in real estate, there are three main types: hotels, apartments, or sea view rooms with casinos. One word, betting.
A big man like Xue Manzi will choose to develop hotels and resorts.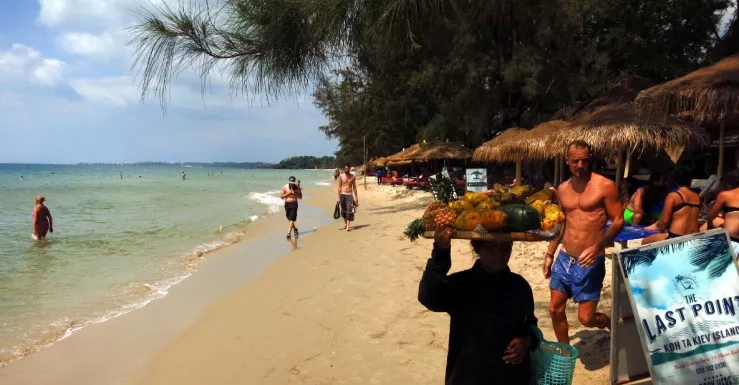 At present, the price of high-rise residential buildings in Westport has risen to 19,000 yuan (almost $2,750 US) per square meter, and the price in Phnom Penh has reached 15 to 25,000 yuan per square meter, which is at least double that of three years ago.
Land prices are rising, and the hot spots in Phnom Penh and Westport have generally risen four to five times, and the core area has risen tenfold.
However, the local average monthly income is 200 to 500 US dollars, and a good Chinese translator and tour guide can reach 800 US dollars. The land and houses that have been smashed into high prices do not have much to do with the locals. They are all internal circulation of Chinese investors. High prices, high rents and high land prices are offensive to locals.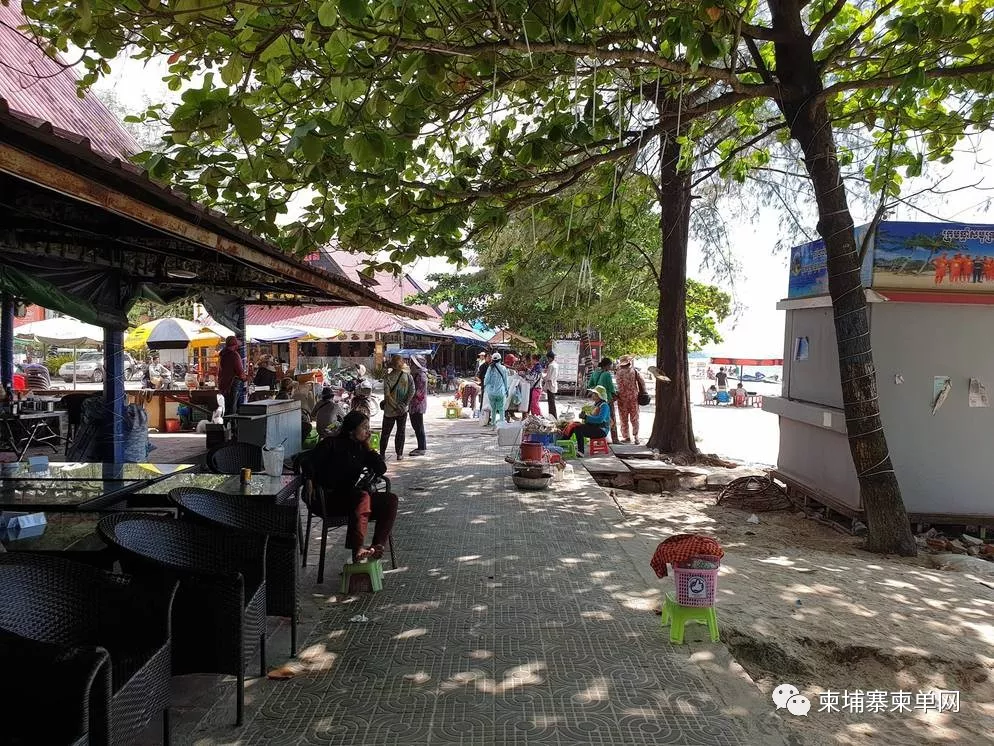 Some Chinese developers feel that the price of Westport has risen so much that they can't stand it. The Chinese transferred the enthusiasm for a real estate and gambling to Westport.
2. The number of Chinese in this foreign city exceeds that of locals.
Westport is equivalent to China's third-tier cities more than a decade ago.
The clothes sold at roadside clothing stores are almost all Chinese styles of the 1990s. The roads are two-way and four-lane, packed with cars, motorcycles and electric cars.
There is still a lot of land for sale on the roads outside of the city.
From Phnom Penh to Westport, 240 kilometers away, there are dozens of land sales signs along the road. The phone numbers connect to Chinese who speak Mandarin, most of them are not sellers, they are intermediaries.
Reselling Cambodian land has become a trend.
High profits have caused some people to take risks. Local media reported that a local official, An Bo, accepted bribes in 2016, illegally sold land and forged Cambodian birth certificates to the Chinese, and two Chinese buyers were arrested.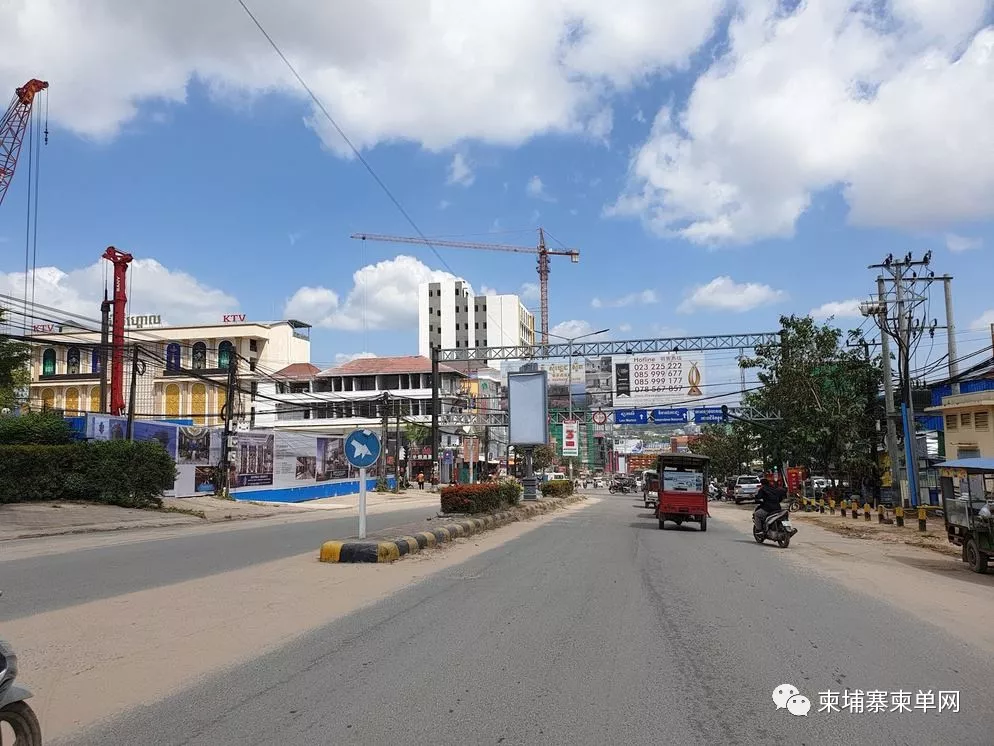 In the last three years, in addition to business owners, hotel investors, and casino employees, this insignificant city and casinos are everywhere.
Although Cambodian law prohibits local people from gambling, the official issued 52 casino licenses in 2018, the total number of licenses has reached 150. There is only one licensed casino in Phnom Penh, and there are many versions in Westport. One way to say is that more than 30 casinos have opened and more than 70 are under construction. Another way of saying this is that at present, 76 companies have opened, and 99 have obtained licenses, and it is expected to reach 200 in the future.
Xie Wendan, a staff member of the 21st Century Real Estate Westport Branch, said that the occupancy rate of Westport in 2007 has slowly climbed and has grown substantially in 2018. The current rental price has increased by 5 to 10 times, and the rent in the downtown area is higher. There is no rental housing and land in the prime location of Xujing Beach and Shuangshi Disc Road.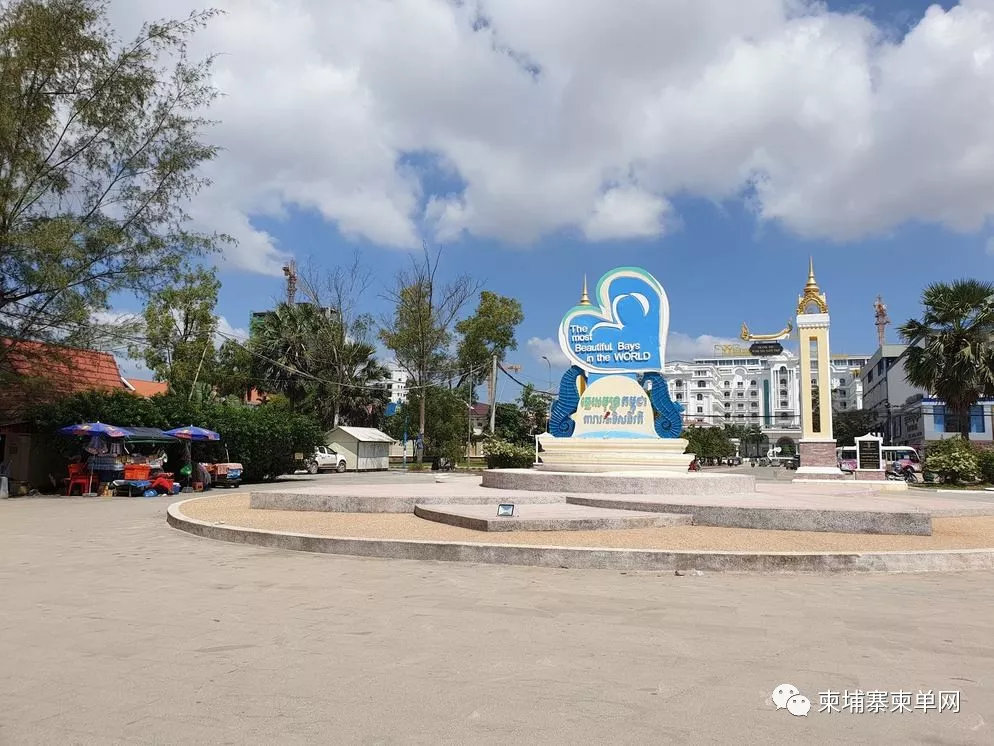 The stock of land has risen sharply.
On the outskirts of Xigang, a land of more than 4 acres is quoted at US$1,900 per square meter. The other is a sea-facing land. It is only accessible by roads and surrounded by wasteland. According to local mediators, the price of these land was between 600 and 1,000 US dollars per square meter two years ago and is now three times higher.
Western investors from EU and USA in Westport saw the influx of Chinese funds, and simply sold or leased the property held for many years to Chinese buyers, and moved themselves to the more coastal city of Kampot, which raised the price of the land around Westport.
The current core area of ​​Phnom Penh and Westport has a land price of more than 10 million yuan per meter, even higher than that of some second- and third-tier cities in China.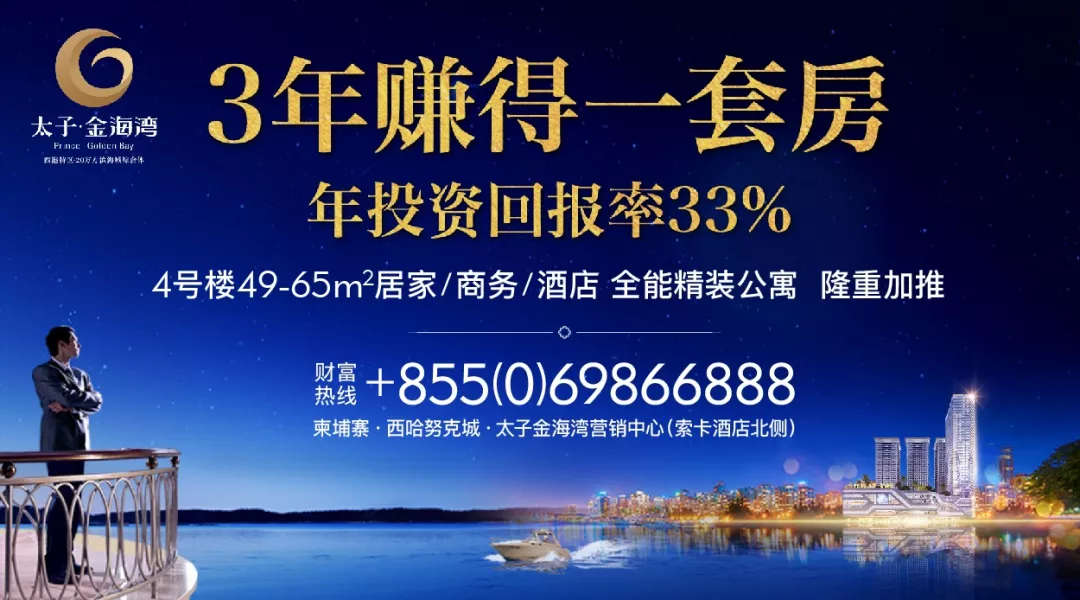 Most of the properties in Phnom Penh and Westport have two descriptions in Chinese and Khmer. Some properties for Chinese buyers are not prepared for locals, but for Chinese buyers.
Cambodian land is privatized. According to local laws, foreign developers can rent for up to 50 years and can renew after expiration, for a total of no more than 100 years. Many Chinese developers have adopted the land lease model to develop land use rights for up to 99 years.
The Cambodian locals have a deep attachment to the land.
Another reason for the lack of demand for apartments in the core area is that there are more children in the local area, and the average family is has about 4 to 6people. The small apartment is not enough. It is better to choose the townhouse in the suburbs at the same price.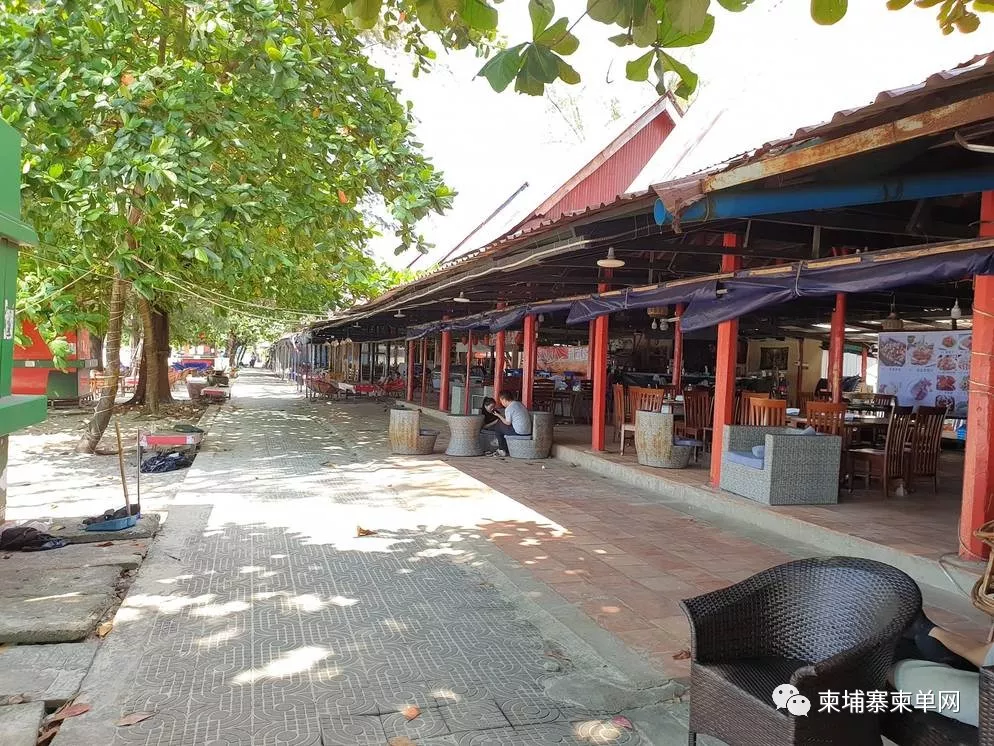 The local property market forms two different camps.
A type of townhouse developed specifically for the needs of local residents. Foreigners are not eligible for home purchase. The other is an apartment built by a foreign developer, mainly sold to foreigners. More than 80% of the properties developed in China are sold to Chinese investors, and a small number are sold to Cambodian elites.
This development model, similar to the forest city of Country Garden, in Malaysia, relies on domestic housekeeping groups to digest. The local agent said that he would receive seven batches of domestic customers in one day and drink and chat together at night.
Compared to the mature apartment rental market in Phnom Penh, Westport is not mature in both second-hand housing transactions and first-hand housing development. Some developers get the permission, while selling, while financing, while building the building. To invest in Cambodia is a gamble, full of grotesque risks in the gold rush era.
4. Real money and silver really, people?
Xue Manzi waited for a lot of people to ask how to earn money? The big probability has to be smashed from the pockets of Chinese compatriots.
Ou Shen bought a large piece of land next to the Westport Seaside, Jinxi Expressway and Xigang Airport. His idea is that the land is leased to split a large piece of land, one hundred acres each, for sale to young people with dreams.
Xue Manzi and Ou Shen did not choose to buy a house directly, but instead turned to buy land. Although Xue Manzi said that he wanted to build a Cambodian homestay, he didn't even have a shadow.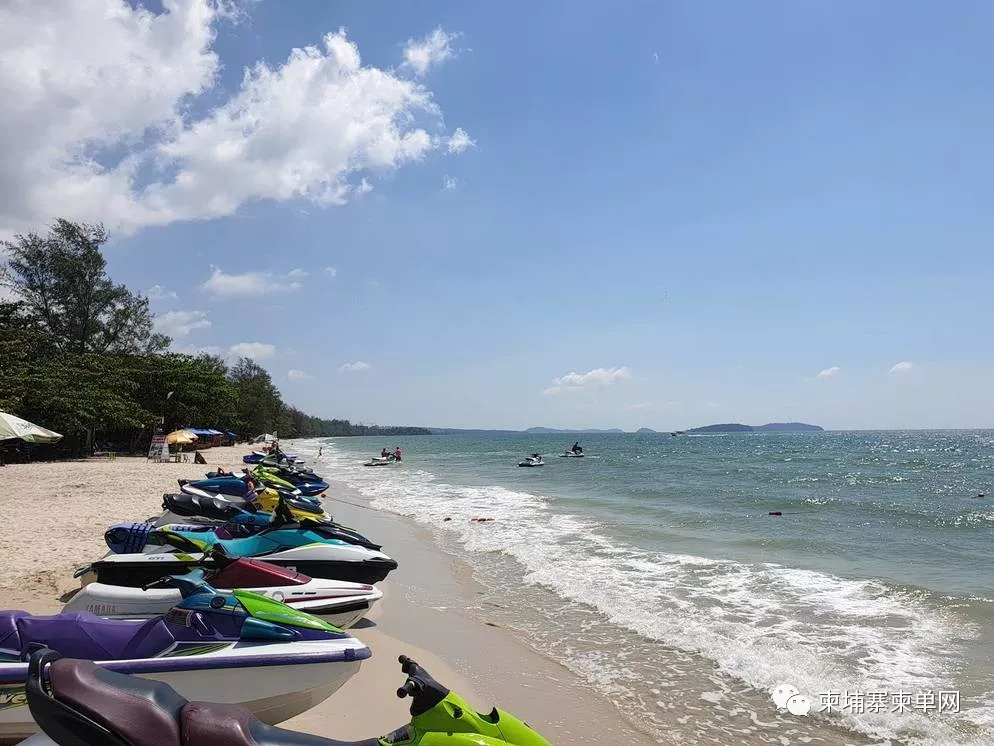 The big guys are in the gold rush era, betting on the future urban planning of the Cambodian government.
If the Westport government works hard to make up the supporting facilities, develop the characteristic economy, and build the roads, then building a homestay to attract tourists, with the current land price and construction cost, is definitely a good business.
If Westport still relies on gambling in a few years, then the land that the big players bought at a low will have to do more to attract Chinese capital.