New Tuk Tuks For Cambodia?
More common in Asia and Africa than in western countries, tuk tuks are three-wheeled cars typically used as novelty taxis and for public transportation, powered either by biking or fuel. As vehicles continue to become electric, it is no surprise for the tuk tuk to do the same.
Designed by Vincent Chan and Andy Lee, smartuk is an all-electric, modular version of this automotive curiosity aiming to make street vending a pleasurable measure for vendors and buyers in Cambodia.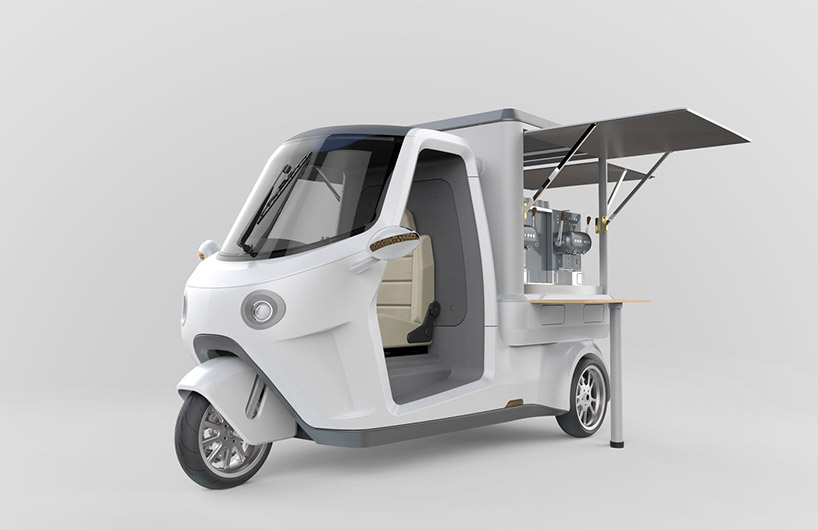 The smartuk provides an affordable modular EV tuk tuk that wants to facilitate cambodians with low income the act of mobile selling of foods and goods. By incorporating a tracking device that communicates with a mobile app, the smartuk can provide the location of nearby street vendors for the masses as well as aiding in the regulation of the unofficial street vendors. With improved water-resistant features, the vehicle takes into consideration floods, which are very common in Cambodia.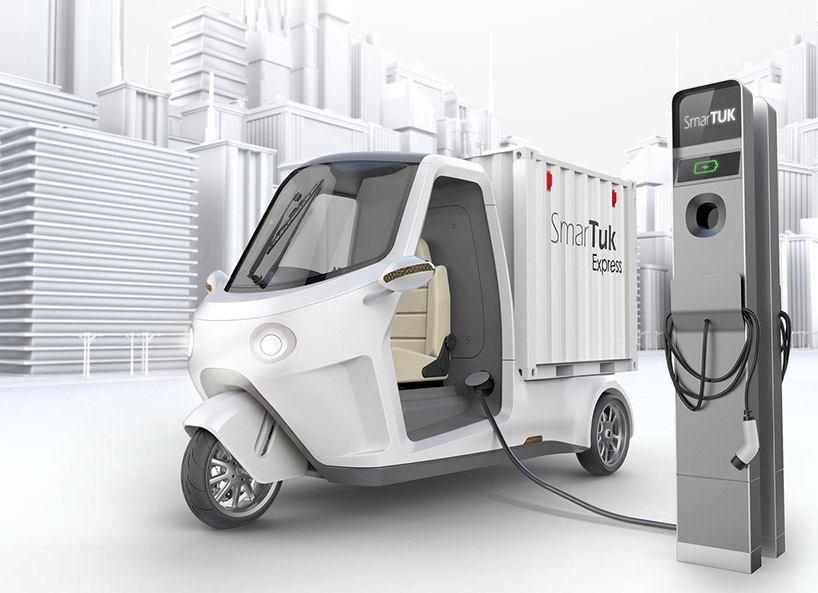 The modular design also allows vendors to adapt the smartuk to their specific needs simply by changing the rear half. Its uses are many and range from a mobile cafe, to a grocery cart, or just as a vehicle used for the transportation of goods. Because it runs entirely on electric power, this electric tuk tuk promises to be efficient and affordable to maintain and operate.
https://www.designboom.com/design/smartuk-electric-tuk-tuk-01-25-2019/