Export Rice Prices Fall on Vietnamese Market
Svay Rieng: Farmers are worried by the end of January 2019, export prices to the Vietnamese rice market will drop considerably.
Farmers who sell rice to Vietnamese traders located in Prey Lor Laor commune, Kampong Rou district, complained that from the beginning of January 2019, the price of mixed rice has plummeted.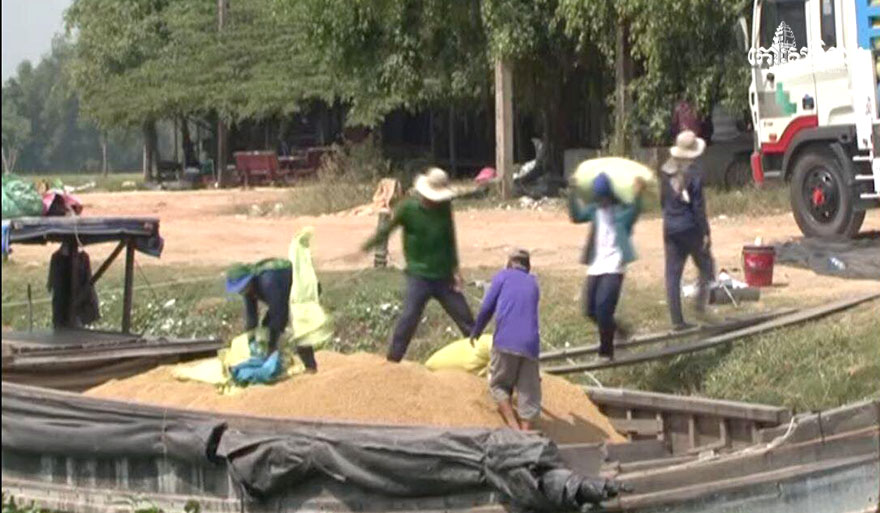 Concerning this case, Thach Ratana, director of the Department of Agriculture, Forestry and Fisheries, Svay Rieng province, on 19 January that rice from provinces that passes through Svay Rieng province for sale in Vietnam have faced price reductions.
Mr. Thach said that mixed rice and wet rice prices from early harvests in November and December 2018 rose from 880 to 900 riel per kilogram until mid-January 2019. The Vietnamese market has since dropped sharply to just 700 riel. Without enough processing and storage facilities, the harvest must be sold quickly, otherwise it will spoil and be worthless.
This is hurting the profit margins of farmers, many of whom have taken out credit in recent years.
Farmer's groups are appealing to the authorities to help them find new markets and set better price fixing.
With regard to the request of the authorities to help the rice market, he said that the director of Meak Channorn's Department of Commerce had confirmed that rice market problems in the province are completely dependent on supply and demand in the Vietnamese market, and cannot be controlled by Cambodia. https://kohsantepheapdaily.com.kh/article/770865.html