The Old Rickshaws of Kampot
Kampot Province: Many old cycle rickshaws and ox carts, were collected in Kampot province and will be refurbished and used for tourism in Siem Reap.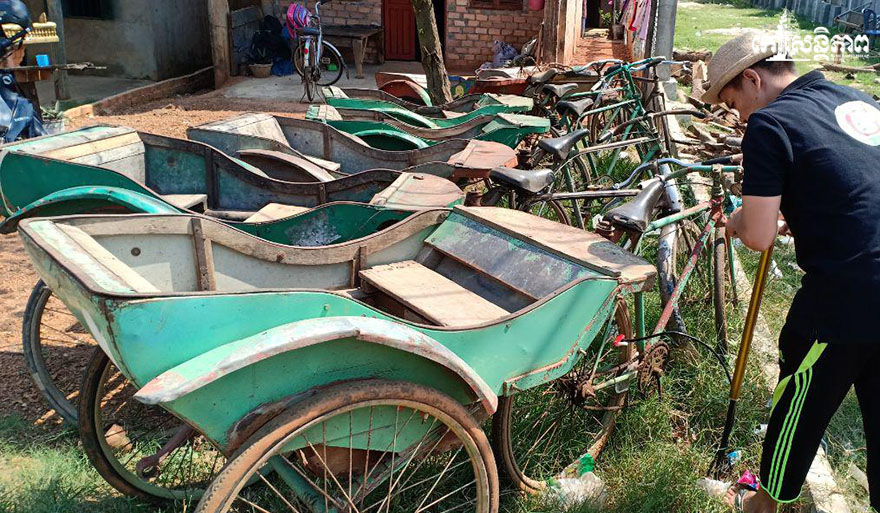 Mok Sokhum, a 36-year-old collector in Kampot city, said on the morning of the 15th, that these old methods of transport were once common n every province, but are now slowly disappearing.
Kampot had many cycle rickshaws in 1985, but now they have all gone.
Mok Sokhom said that these old-fashioned things are in danger of being lost to Khmer people in the near future.
He said he needed to buy old transport that people used, and will take them to carry tourists in Siem Reap. He said that some styles of rickshaw were unique to Kampot province.
Kong Phalla, director of the Department of Culture and Art in Kampot province, said by phone that most classic Cambodian tuk-tuks and ox carts were kept by restaurants or resorts to attract visitors to the site. https://kohsantepheapdaily.com.kh/article/768378.html