Phnom Penh: A Boeung Kak security guard found a snake weighing more than 30 kilograms after it fell out of a tree.
The python was captured at 2:00 am January 11, 2019, along R6 road at Boeung Kak, Daun Penh.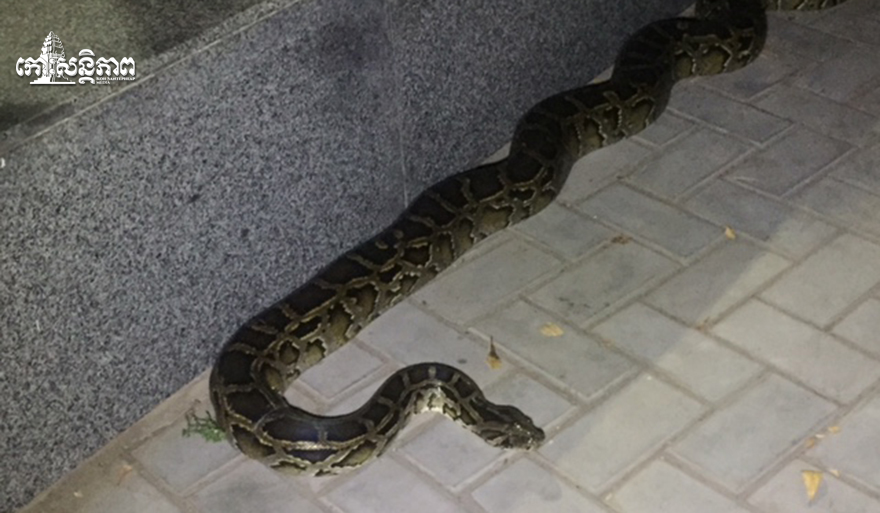 According to the security guard at the scene, before the incident, he was going about his work when he spotted the serpent, which was about 2 and half metres long, coming out of a tree near the road.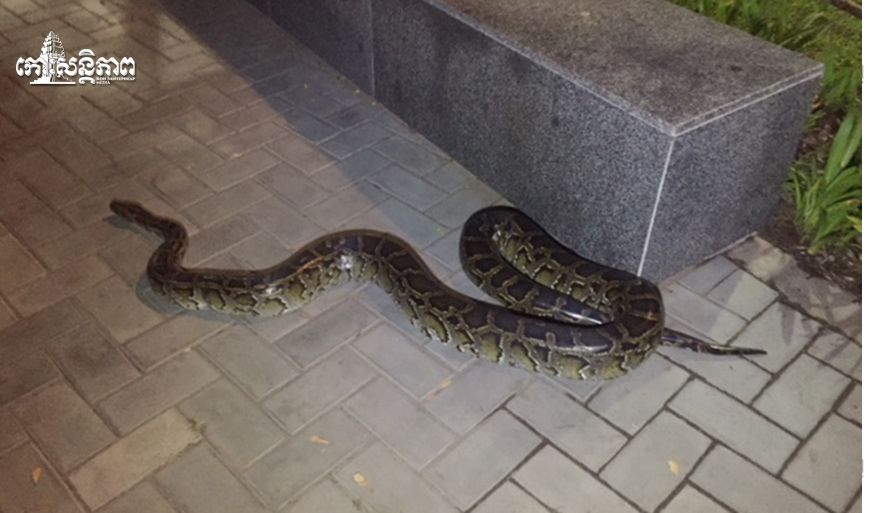 After the incident, security took the python to the police station, where it was given to wildlife conservation staff to be released. https://kohsantepheapdaily.com.kh/article/765512.html