Phnom Penh: A man suspected of breaking into homes through the roof was caught red handed. Police and citizens surrounded the road at around 9:30 pm on January 10. 2019 along Russian Blvd at the front of the Ministry of Defense.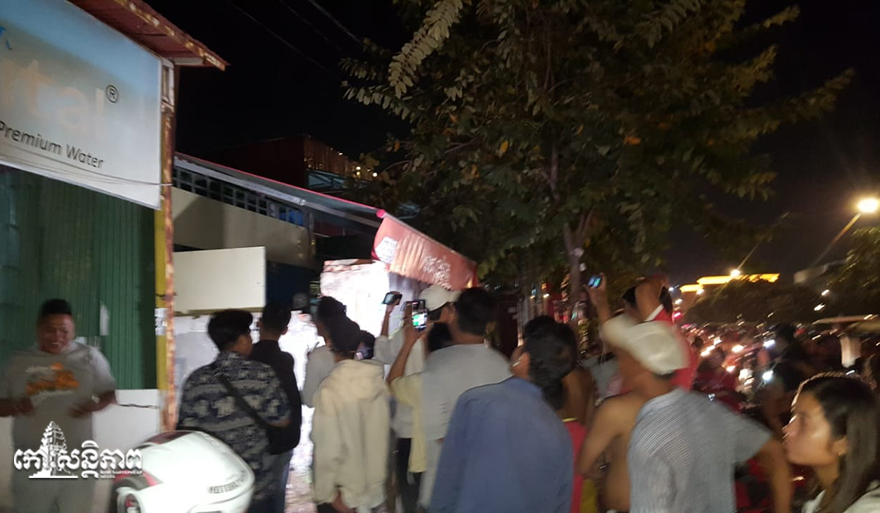 Witnesses said that before the incident, a 39-year-old man, Keo Sopheap, was seen jumping onto the roofs and was challenged.
After about about half an hour, and fearing a roof collapse, police managed to coax him down. The man was then arrested and taken away.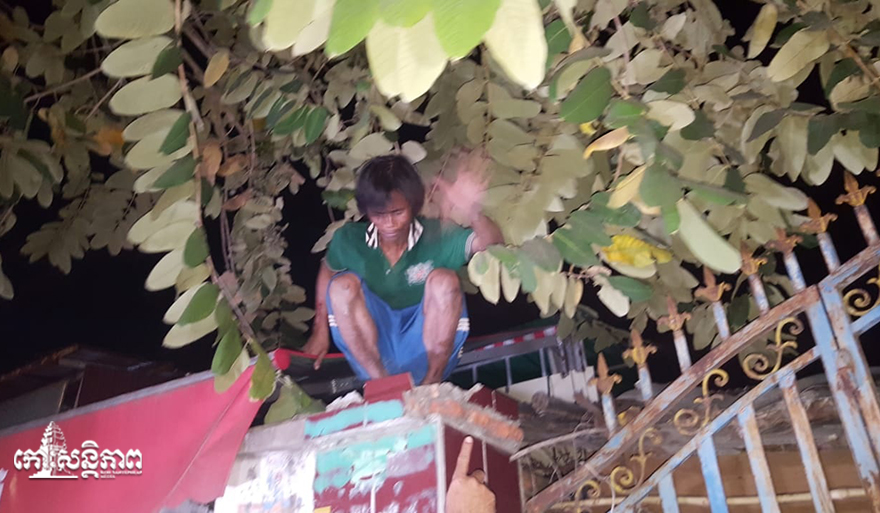 After the incident, the man was detained by the police in Daun Penh district to be sent to the Department of Social Affairs for Education. https://kohsantepheapdaily.com.kh/article/765439.html