Three Con Men Arrested in Antiquities Swindle
Banteay Meanchey: Three suspects were arrested by the Royal Gendarmerie for fraudulent activities totaling $ 26,000*. The trio were delivered to Banteay Meanchey Provincial Court on January 7, 2019.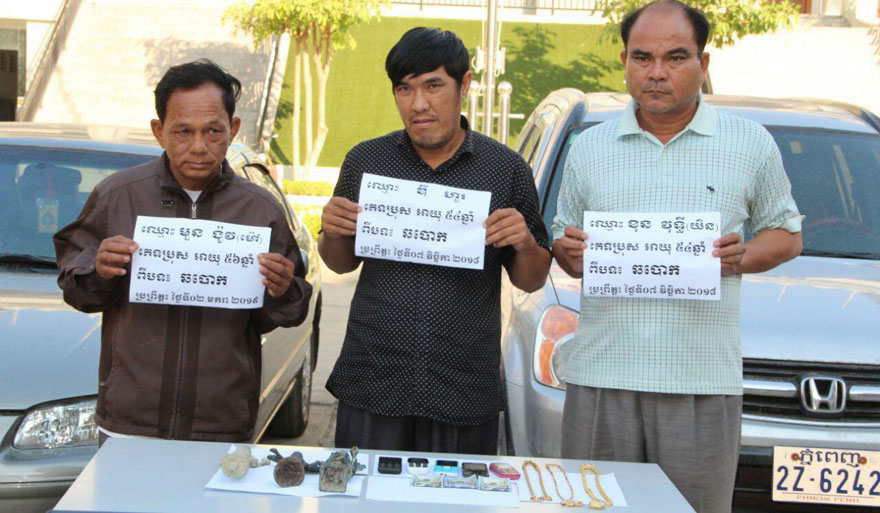 The three arrested suspects are: 1- Mr. Dy Houth, 54, residing in Phnom Penh 2. Moun Ngov called Mao Born 56 year old living in Banteay Meanchey, 3. Khon Vuthy Yin, 54, living in Siem Reap.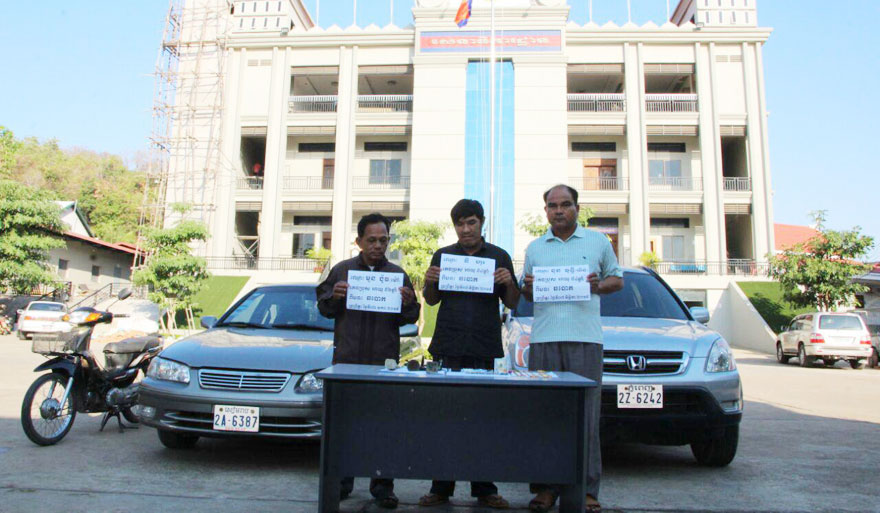 Lt. Colonel Men Phirum, deputy commander of the Royal Gendarmerie of Banteay Meanchey province, said there was a complaint from victim, Tim Souroun, female, a 45 years old sweet seller living in Sisophon.
She claims she was defrauded out of a large sum of money on November 7, 2018, in Teuk Phla village Sisophon.
The victim said the suspects used tricks to sell three antique objects.
They made it overheard that they wanted to buy the very valuable objects for a bargain price and sell them on to another buyer for a high profit, but were short of money to make the deal.
they convinced the woman to part with $ 10,000 and receive an equal percentage when the deal was done. Of course the statues were next to worthless and the men disappeared with the cash.
Colonel Men Phirum said that after receiving the complaint, Banteay Meanchey Provincial Armed Forces conducted a research and identified targets and collaborated with The Royal Gendarmerie force. They finally detained three suspects along with two vehicles, three copper statues and some materials. The arrests took place on Jan. 5-6, 2019 in Phnom Penh and Siem Reap.

Provincial police chief Brigadier General Bong Bin said that after arresting three suspects confessed to using deceptive tricks, and were sent to the Banteay Meanchey Court for legal action.
*This is the total given, so it is possible there were more victims not mentioned in article.