5-10 Years For Condo Market to Settle
Phnom Penh: Real estate experts have said that the condo market will improve over the next five to ten years. They are confident that people's living behaviors will change to suit the market.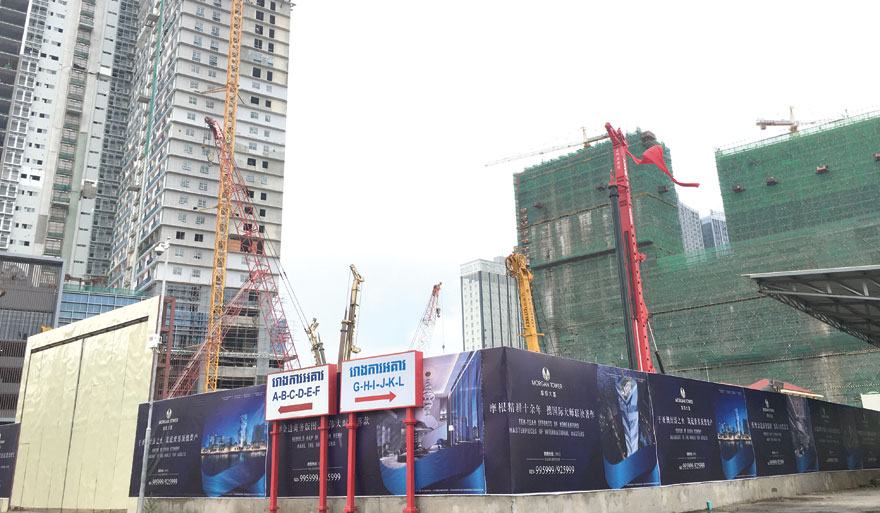 Chrok Soknim, president of the newly appointed Cambodia Association of Valuers and Real Estate Agencies, said condominiums are an important part of promoting modern social development, and for Cambodia, the start of condominium construction will supply trends over the next five to ten years. He predicts there will be a change from living in separate houses to live in co-owned building or condos.

"The construction of condominiums now is for the needs of the younger generation, and it will drive more young people to move into condos, making the condo market stronger." 
He said that in the past, the situation in other countries in the world was the same as in Cambodia today. People in those countries did not stay in condominiums or co-owned buildings, but they also moved to such buildings after changing social habits.

According to VTrust, the momentum of condominium development in Phnom Penh consists of two main districts. Khan Chamkar Morn, especially in Boeng Keng Kang area, and Toul Kork.

Ping Serey, executive director of Angkor Real Estate, said that in the future, developers should also focus on issues such as parking space to the people living in condos.

He added that for the condo and apartment market today was up to 90 per cent foreigner driven, because many Cambodians still want to live near the ground, in apartments and villas. This mindset will change over the next five years, and local people may move to accommodation in high rises, instead of staying at the ground floor.

Oknha Cheng Kheng, chairman of the Board of Directors of the Association of Valuers and Real Estate Agencies of Cambodia and CEO of CPL Real Estate, said that the real estate sector in Cambodia was a priority sector that fosters national economic growth, the sector also needs to have skilled human resources to work. Working as a team in real estate is a key and progressive factor.