PP-SHK Highway Still Not Started
Phnom Penh: Although government officials have long stated that the highway construction project from Phnom Penh to Sihanoukville was planned to start by the end of the year, by the middle of December, there has been no specific information on when that will begin.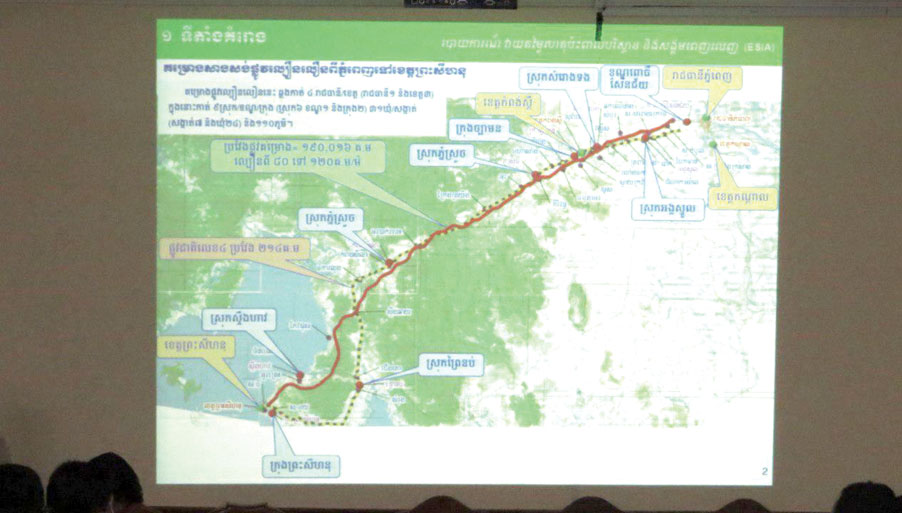 However, a senior official of the Ministry of Public Works and Transport reaffirmed on December 13 that the project will not change. The construction will commence soon, and construction companies have now spent about $ 100 million to buy equipment.
 Ministry of Public Works and Transport Minister Sun Chanthol, on December 13, said that the construction of the highway construction from Phnom Penh to Sihanoukville will begin soon. "The Chinese company has invested about $ 100 million to purchase all kinds of machinery," 
"We are looking forward to addressing some of the impacts of this highway project," he added "But we hope to start construction in the near future, as we are looking for a temporary site construction ground. "
The highway project from Phnom Penh to Sihanoukville has a length of 190 km, with a fence on both sides. The project, which will cost about $ 2 billion, will take about four years.
"This highway project is to be detailed" said Vim Sim, a spokesman for the Ministry of Public Works and Transport. "According to the basic information I received, we can start from Kob Srov Dam in the area of ​​Chom Chao."
Dr. Mey Kalyan, president of the Council for Development Studies, said infrastructure issues were a challenge in developing Cambodia's economy, but the government had, over the last few years, a number of policies and infrastructure investments in place to boost national growth. However, he asked for an accelerated investment in infrastructure to reduce the cost of transportation.
"It is essential to build infrastructure to push the Cambodian economy to a new stage because if  Cambodia wants to grow and move to a new level, Cambodia needs to invest in more infrastructure, "  he said.