44 Injured in KK Bus Crash
(Koh Kong): A bus suffered brake failure on the afternoon of December 9, 2018, between KM 130-131 in Anlong Vak village, Ta Kaea district, Koh Kong province.
Police said that the Virak Buntham bus, which was travelling from Phnom Penh-Koh Kong, went off the road leaving 44 people  injured, 2  seriously.
The driver ran away from the scene.
After the incident, the Ta'ang Administrative Police Station cooperated with provincial forces and took the injured to Koh Kong Hospital Referral Hospital.
Two victims, aged 32 and a 4 year old, both critically injured, have been taken to a Thai hospital.
https://kohsantepheapdaily.com.kh/article/747170.html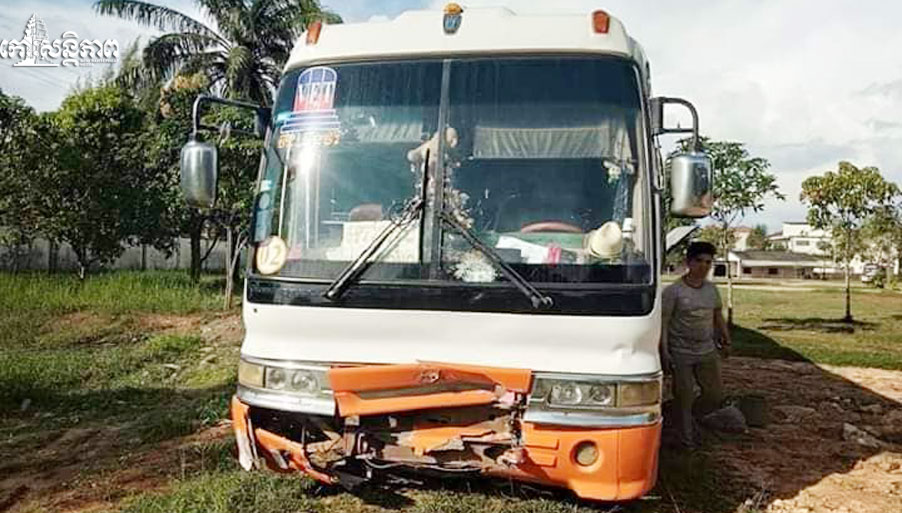 The