Sam Tharoth- Martial Arts Star
Miss Tharoth Sam has been very busy lately. She is not only popular in sports but also famous in the movie world.
In the year 2017, she starred in the Khmer movie "Jailbreak", and now she Is busy filming a new documentary entitled "Surviving Bokator." The documentary tells the story of San Kim Sean's struggle to preserve the ancient Khmer martial art.
After surviving the genocidal regime, he returned to his homeland and took up his career as a bokator teacher to train new generation of kids.
Among other actors, Sam Tharoth was specially selected by the director. 
"It means so much to me that I can represent," said the 28-year-old."To let Cambodian people across the country know about our Khmer martial art. "
Along with the filming of the documentary, she is also involved in international cinema and boxing.
"This is not an easy thing for me, but I do most of the work. Before leaving Cambodia to participate in the screening of Surviving Bokator in North America, every day I ran up and down like a chicken," she told reporters.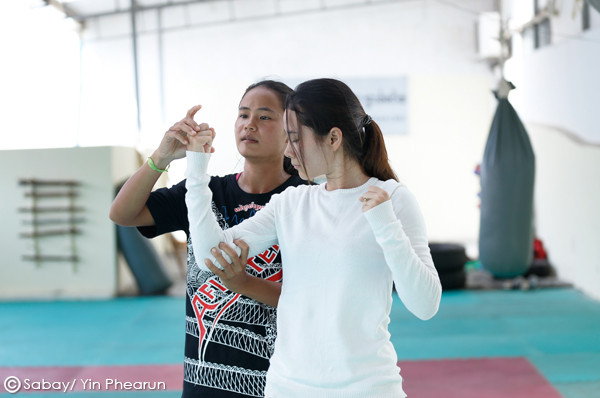 She will be taking part in the screening of a movie in Texas, then flying to Bangkok, Thailand to play in FMD 16: Big Trouble In Little. After playing there, she will fly again to the Canadian Film Festival.
However, she was forced to quit a fight Saturday, November 3.
"I had to cancel my because I did not have enough time to train in the US," Tharoth said.
After canceling the contest in Bangkok, she has a felt a bit of a disappointment but excited about the new challenges.
"It's really great," she said of the upcoming Surviving Bokator. This movie is from 2010 to 2015. Oh, I'm so excited! I've seen it twice, and I'm crying. "
"It reminds me of the difficult story, the bitterness and it's really emotional, even the audience also weeps. "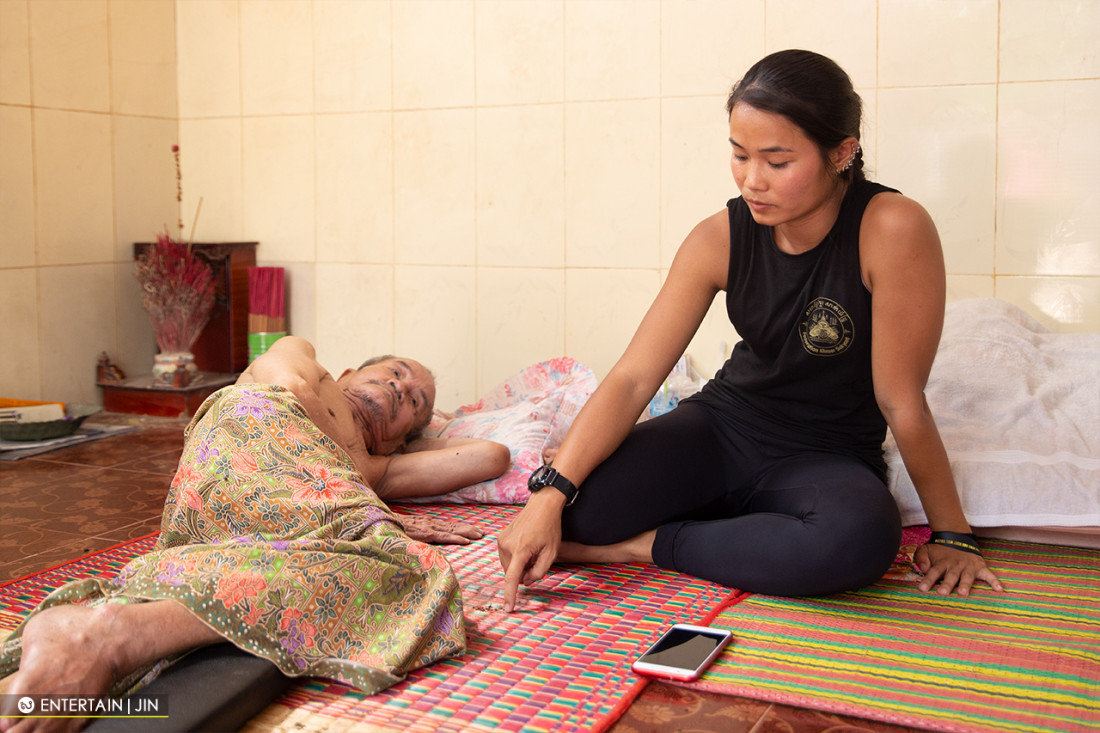 During the Surviving Bokator, the bokator star was filmed in the Hollywood film, " First They Killed My Father".
This mixed martial arts boxing star hopes that the Kingdom of Cambodia is heading in the right direction.
Through the creation of the Mixed Martial Federation a few weeks ago, she thought that the world would soon know about the Khmer martial art more clearly, and she is also contributing to the promotion of Cambodia. She said confidently: "Please help our fighters. I know we're sure to be as famous as any other country. "