Strapping Drug Mule Update
PHNOM PENH, 23 Oct. – The Investigating Judge on Wednesday sentenced a Chinese prisoner to pre-trial detention over a drug trafficking case from Phnom Penh to Hong Kong.
On October 20, the police force of the immigration police station at Phnom Penh International Airport, in cooperation with customs officials and departments of the Ministry of Interior detained the Chinese national with nearly 2kg of drugs.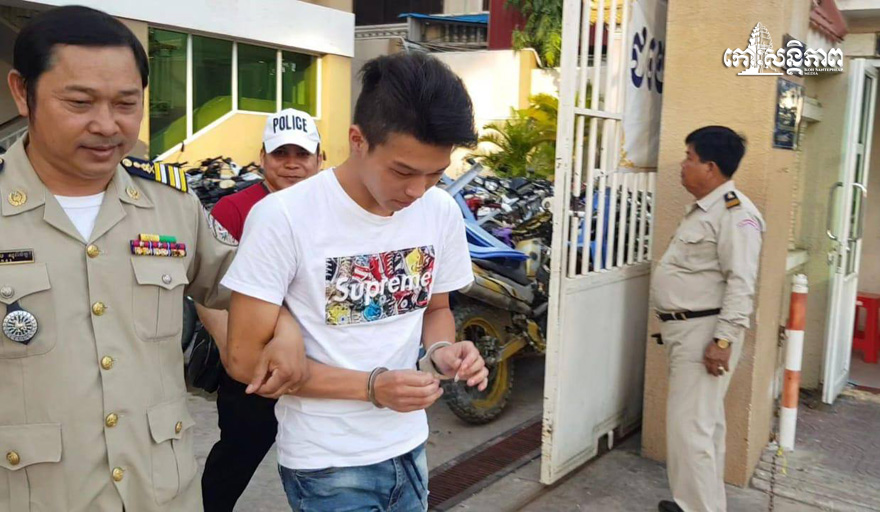 YU WEI YI, a 32-year-old man was expected to fly out of Cambodia to Hong Kong. Authorities searched him for illegal drugs and found he was strapped up with METHAMPHETAMINE, weighing 1,994.72 grams (equal to 2 kg).
According to police, the suspect confessed to the charge, and said that the drugs had been received from a Chinese person and given to him to exit Cambodia to Hong Kong on a flight.
The suspect said that when arriving in Hong Kong, there were people waiting to take them  and pay him $5000.
The case is being sent to the Phnom Penh Municipal Court according to the procedure.