Go-Go Dancing on Ochheuteal
Sihanoukville: Kohsantepheap is reporting moral outrage, as once sleepy Ochheuteal beach has become a haven for Chinese restaurants and sexy dancers…
What attracted the attention was a young girl beauty dressed in a very skimpy outfit.
Around the lass were a group of Chinese men who sat down to drink slowly and watch her dancing in a most provocative and suggestive manner.
The reporter said the dance was just two to three nights ago, and the girls continued until midnight.
The report goes on to say that such scenes should be at nightclubs or bars, and not at the beach, and this another example about how loose morals affect the customs and traditions of Khmer culture.
The masses have demanded that the Chinese have to stop such abuses and have asked authorities to prevent businesses hiring nearly naked girls to attract customers.
*An interesting direct translation quote from the article: https://kohsantepheapdaily.com.kh/article/720553.html
"Not knowing more about 50,000 Chinese arrivals by the end of this year and another headache. No."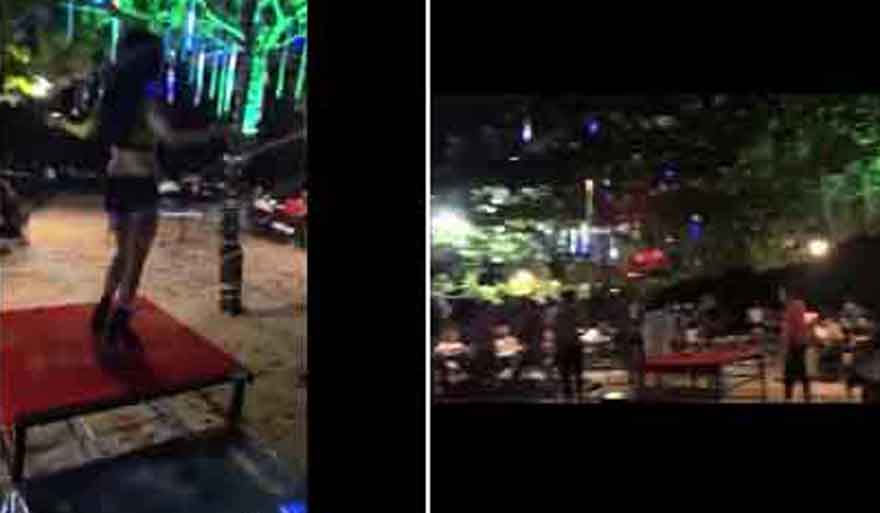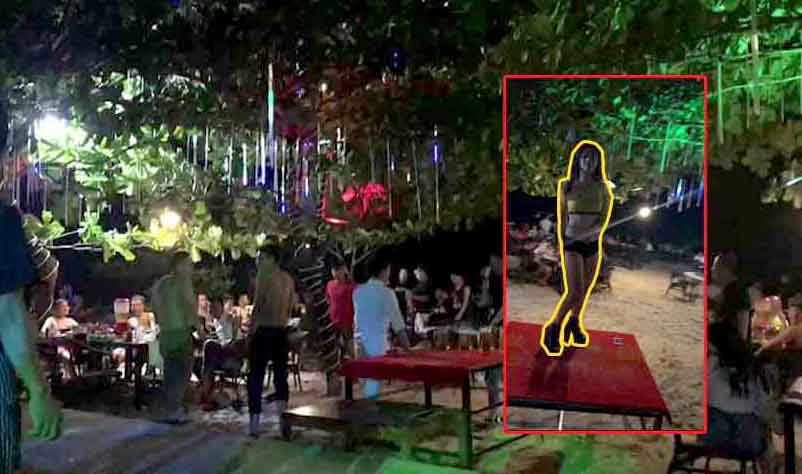 This writing