PP Residents Fed Up of Flooded Street
Phnom Penh: A 2600m, located in Prek Ta Kong Village 1, Chak Angre Leu District, Meanchey District, has been flooded. Homes of people have been affected, and the situation is disrupting the day-to-day travel of people in the area, as well as those traveling through.
People from both sides of the road said that floods stretch for over 2000 meters after heavy rainfall. Recently it is always flooded, and doesn't recede. This has been going on for months, because there is no drainage system.
Instead, people are renting pumping machinery to send the water to the nearby lake, but now that is full too.
People say that this flooding makes life very difficult and to do business daily, especially for small children. Their bike ride to school is very difficult and the water reaches knee height. So, they ask the authorities to check assist them quickly.
In regards to this, Mr. Keo Savoeun, Chief of Chak Angre Leu, confirmed by telephone on the morning of October 4, there is already a refinancing scheme and renovation project planned by  Capital Hall.
https://kohsantepheapdaily.com.kh/article/715487.html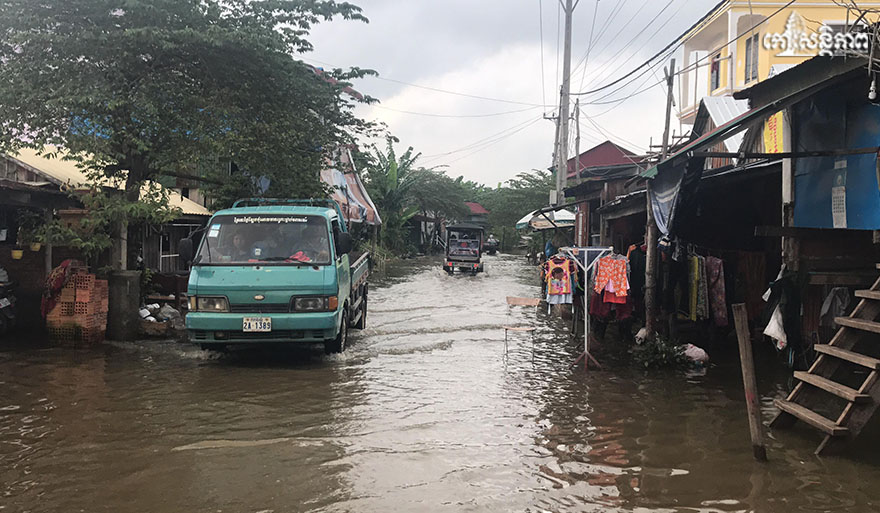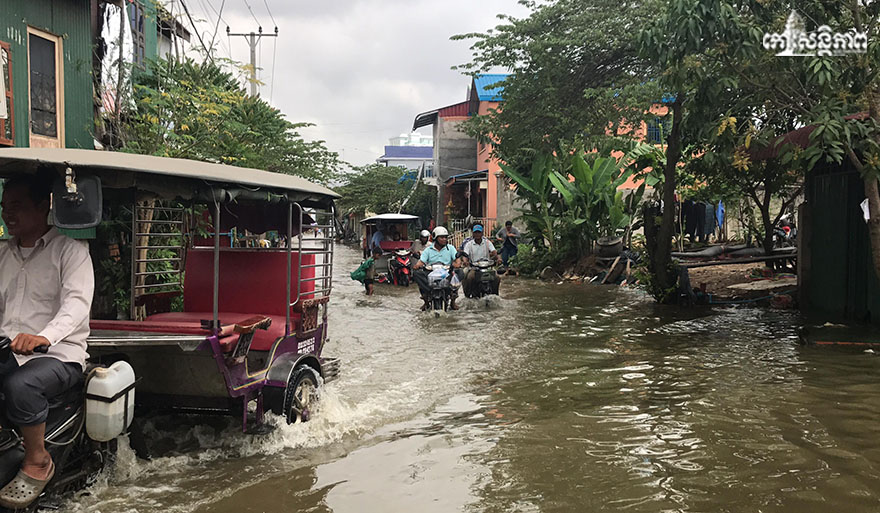 .