Investors Look To Kampot For Profit
 Sihanoukville is famous for its property market boom as tens of thousands of Chinese are doing business, investing heavily in the Cambodian coastal province and pushing land prices to rise to the highest levels.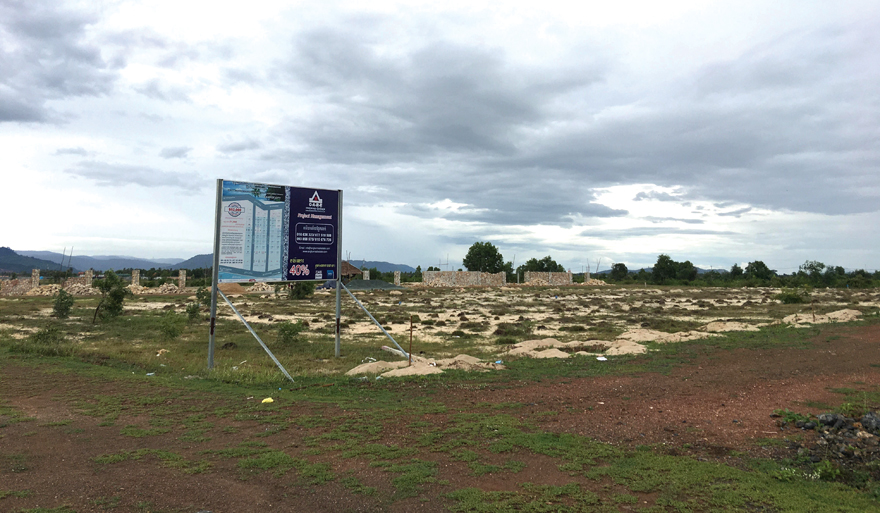 This has had a positive impact on the land sector in Kampot province, giving the province economic potential. Particularly, the price of land is also increasing, especially around the areas of development projects by the Royal Government, such as construction of international trading centers , the international port, land in coastal areas and along the riverfront.
A land trader said the price of land in Kampot is currently very strong, especially around the key areas.
He said that for land in the Prek Kampong Bay area, which has a great potential for tourism and land, is still continuing to rise. Last year prices were approximately 25 to 30 dollars per square meter but now land in the area has picked up significantly to more than $ 130 – $ 150.
What makes the land so expensive is that foreigners are investing more and doing business.
Also, land is being seen as an investment opportunity. Particularly, the land along the national road from Kampot town to Kep is still low, at  $150/ square meter,  while the price of land a near the project of the International Seaport International is more than $ 300 / square meter.
Taing Hour, general manager of AMATAK Property Service Co., Ltd., also acknowledges that the price of land in Kampot is increasing. The Royal Government has announced the construction of an international deep sea port and the expansion of National Road No 3 from Phnom Penh to Kampot.
"When this infrastructure is built, the price of land there will be even higher," she said. With Sihanoukville, the price of land in the province is already high, so investors will move to the area which has a similar geographical location, especially in Kampot province, which is located along the coast from Preah Sihanouk province.
However, she also warned that for investment to be profitable for traders as well as for citizens to consider carefully before buying land. You should look at the geographical area, check out the proper documentation, avoid risk after the purchase, she advised.