Fake Cop Extorts Druggies
Kandal: Police in Ponhea Leu district have detained a man who pretended to be a policeman, had pistols and handcuffs, and extorted $ 1,500 from two drug users on the morning of September 14 in Thmey Thmey commune, Chrey Lou district, Ponhea Leu district, Kandal province.
Mr. Duong Teng, police chief of Ponhea Leu district, said that suspect arrested, Ros Chan Rong, 31, was from Prey Veng province.
Seized as evidence were a C125, 1GR-1798 ,  a K54 pistil and ammo, 1 handheld radio , 3 mobile phones, 1 flashlight 1 Khmer Citizen ID card, US $ 10, Riel 1 000 R and some other documents.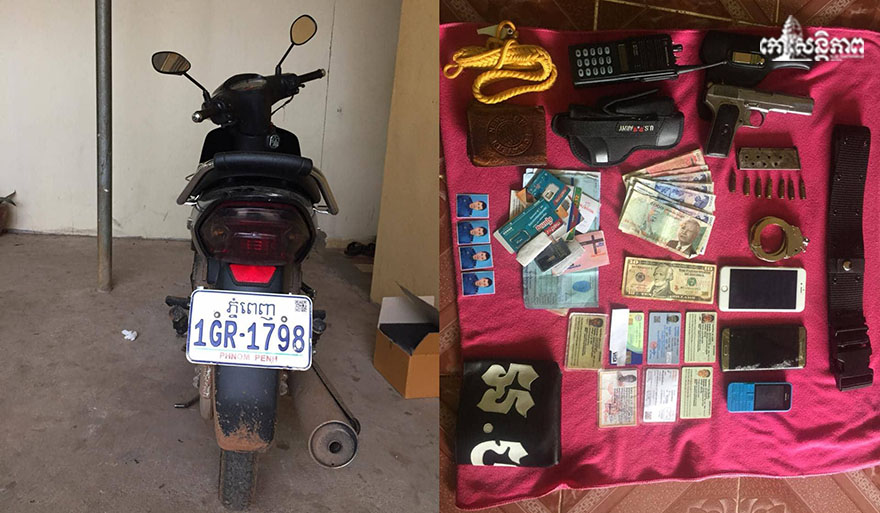 The case involves the suspect allegedly arresting two men on drugs charges and extracting $1500 from them to let them go free.
As he is just a regular Joe, and not a cop, he was detained at Ponhea Leu District Police Inspectorate on fraud charges.