128 UXOs Discovered in Preah Vihear
Preah Vihear: A Cambodian Mine Action Center (CMAC) official said 128 60mm mortar rounds were removed from a site east of the temple complex on September 13, 2018.
The haul was discovered on September 12, 2018 after rain washed away soil under which they had been buried.
The ordnance is being kept at the CMAC headquarters, according to the National Police Commissioner.
Update: This photo from Kohsantepheap shows how close to the tourist site the munitions were.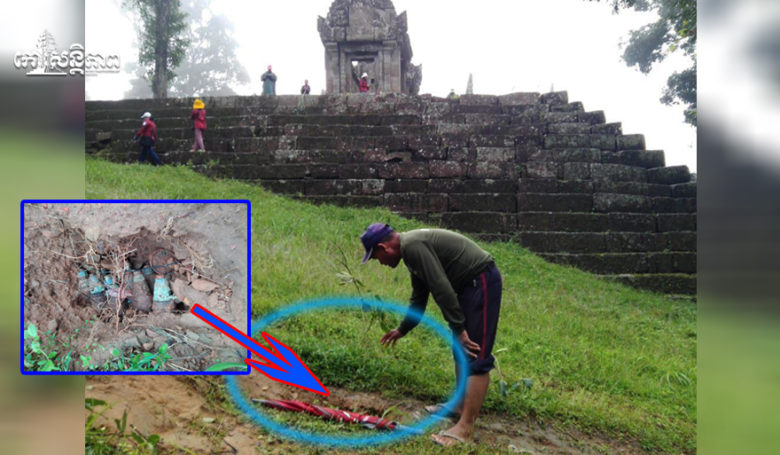 https://kohsantepheapdaily.com.kh/article/703580.html
https://www.dap-news.com/2018/09/13/%E1%9E%94%E1%9F%92%E1%9E%9A%E1%9E%91%E1%9F%87%E1%9E%83%E1%9E%BE%E1%9E%89-%E2%80%8B%E1%9E%82%E1%9F%92%E1%9E%9A%E1%9E%B6%E1%9E%94%E1%9F%8B%E1%9E%94%E1%9F%82%E1%9E%80%E2%80%8B%E1%9F%A1%E1%9F%A2%E1%9F%A8/