Electric shock Fishers Educated
Svay Rieng: 41 illegal fishing devices were confiscated and and owners contracted to stop using such tackle. According to the  police, the crackdown against the use of the electrical devices took place on 7:30 am -3: 00 pm on September 10, 2018 in Chheu Teal Village, Koki Som Commune, Svay Rieng.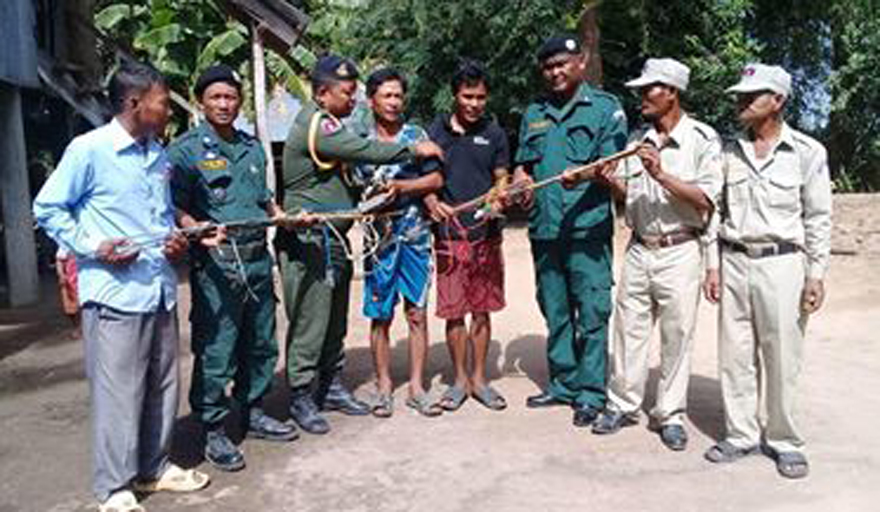 Police said that before the crackdown and removal of the devices, there were reports of villagers using electricity to catch fish in the local area.
The confiscated devices included 41 electro-stun rods. After some education and signing of a contract, the cops released the people and allowed them to go home.
https://kohsantepheapdaily.com.kh/article/702302.html