Chinese Money Is Driving One of Asia's Fastest Property Booms
Phnom Penh, once known for its French colonial villas and modernist "New Khmer Architecture," is becoming unrecognizable.
When Chinese President Xi Jinping arrived in Phnom Penh in October 2016 to expand the footprint of his Belt and Road initiative, he brought in tow more than 200 Chinese investors eager to fill the Cambodian capital's skyline with billions of dollars in new properties.
Now, a city once known for its French colonial villas and modernist "New Khmer Architecture" in the 1960s is becoming unrecognizable. Heritage structures are being replaced with expensive high-rise condominiums in a city where the median household income is only around $11,000 per year.
"The pace of development for me is mind-blowing," said Ross Wheble, country head of international realtor Knight Frank. "The high-end condo market is certainly oversupplied and what we are seeing now are sales and rentals are slowing. There are only a limited number of Cambodians who can buy these condos and for a market to be sustainable there needs to be domestic demand."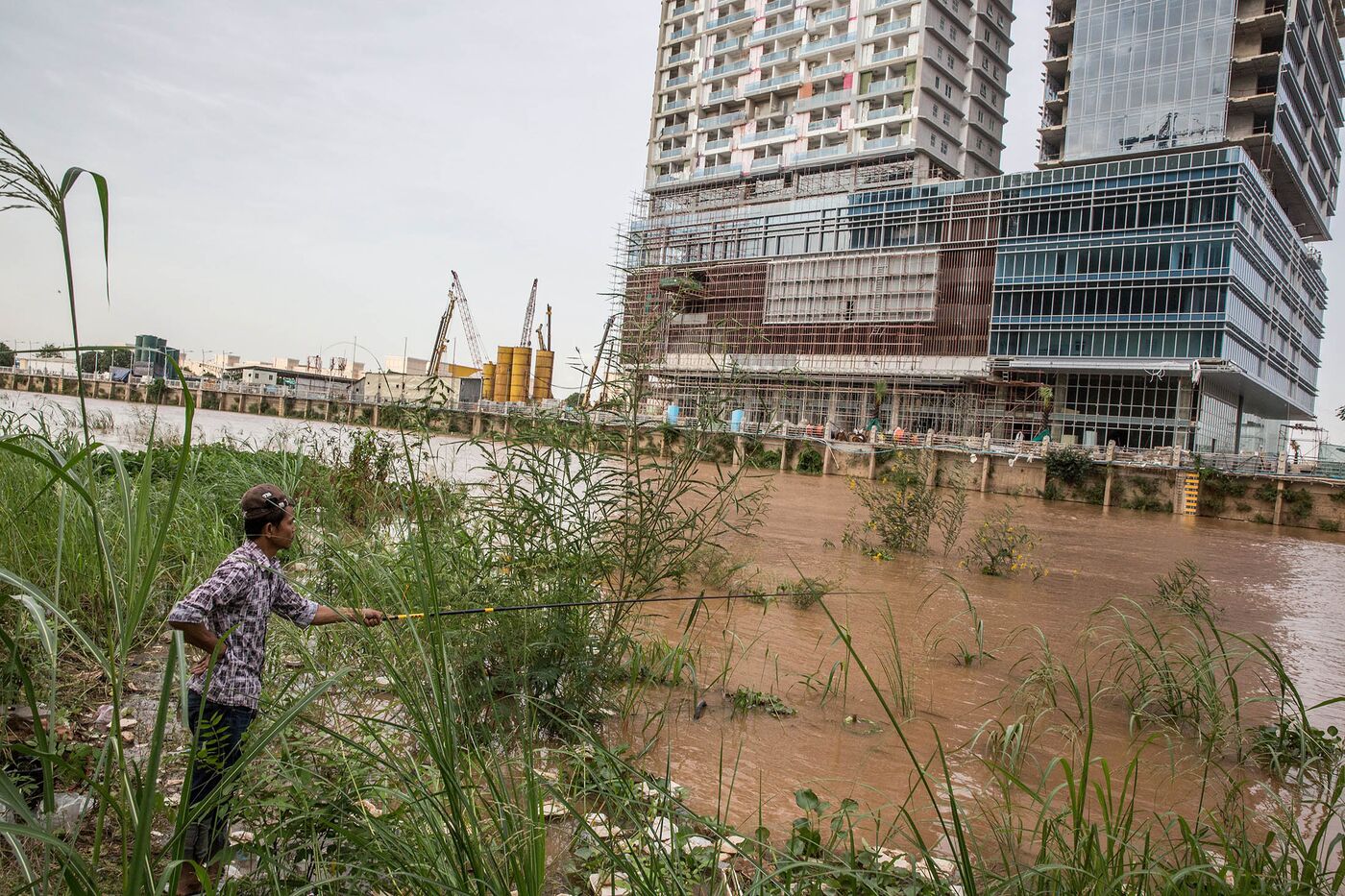 Phnom Penh is one of the more extreme examples of a real estate binge that's being played out across Asia as Chinese developers and speculators that became rich during the mainland's property boom travel down Xi's New Silk Road looking for governments willing to offer prime land for investment.
Many of those gambits are coming unstuck as the governments that approved the projects are voted out and the resulting Chinese-owned enclaves push up prices and alienate local populations. Malaysian Prime Minister Mahathir Mohamad last month warned against new "colonialism" and banned foreigners from buying property at a $100 billion Chinese project in his country that was approved under his predecessor, Najib Razak. He later said foreigners can buy property but won't get visas.
In Cambodia, the pipeline of Chinese-backed projects shows little sign of slowing down. Prime Minister Hun Sen, who has built a close relationship with China, extended his 33-year run in power in July in an election that the U.S. said was neither free nor fair after he disbanded the main opposition party.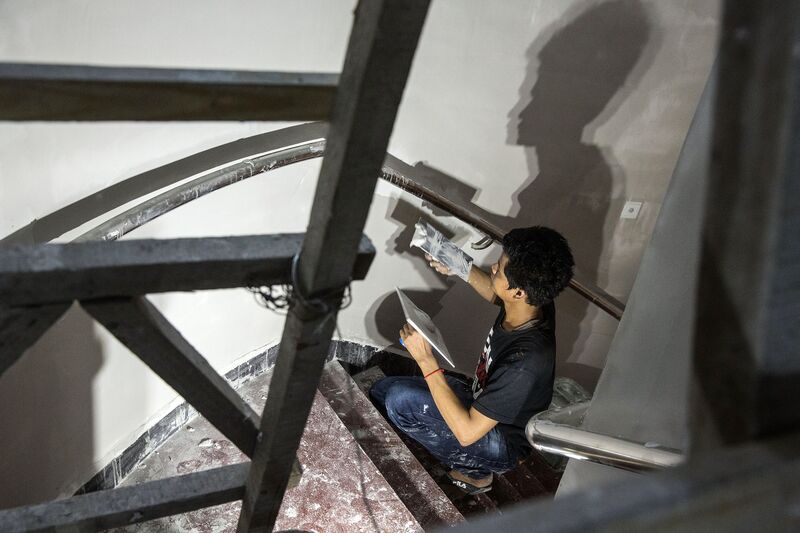 Average prices for high-end condominiums in Phnom Penh were $3,200 per square meter in the second quarter of 2018, up 60 percent from 2013, according to CBRE Group Inc. Land prices in the business district of Doun Penh have been quoted in local publications at $9,000 per square meter — almost three times as much as in 2014.
The supply of condominiums in Phnom Penh is expected to double during this year to more than 20,000 units, according to CBRE. For Southeast Asia's second-poorest country, some of the approved projects are enormous.
Guangzhou Yuetai Group's Harbor Bay includes 24 high-rise buildings along the city's riverbank. While Macau-based Sun Kian Ip Group wants to erect a 133-story Twin Tower World Trade Center for $2.7 billion that would be one of the world's tallest buildings.
Even more ambitious is the government's plan for a new $80 billion capital to the north of the city, called "Samdech Techo Dragon City" after Hun Sen's official title and zodiac sign.
"Ultimately, a lot of these projects are lining the pockets of top regime officials to little benefit of those on the ground," said Michael Kugelman, deputy director of the Wilson Center's Asia Program in Washington. "That's one of the sad realities of Cambodia."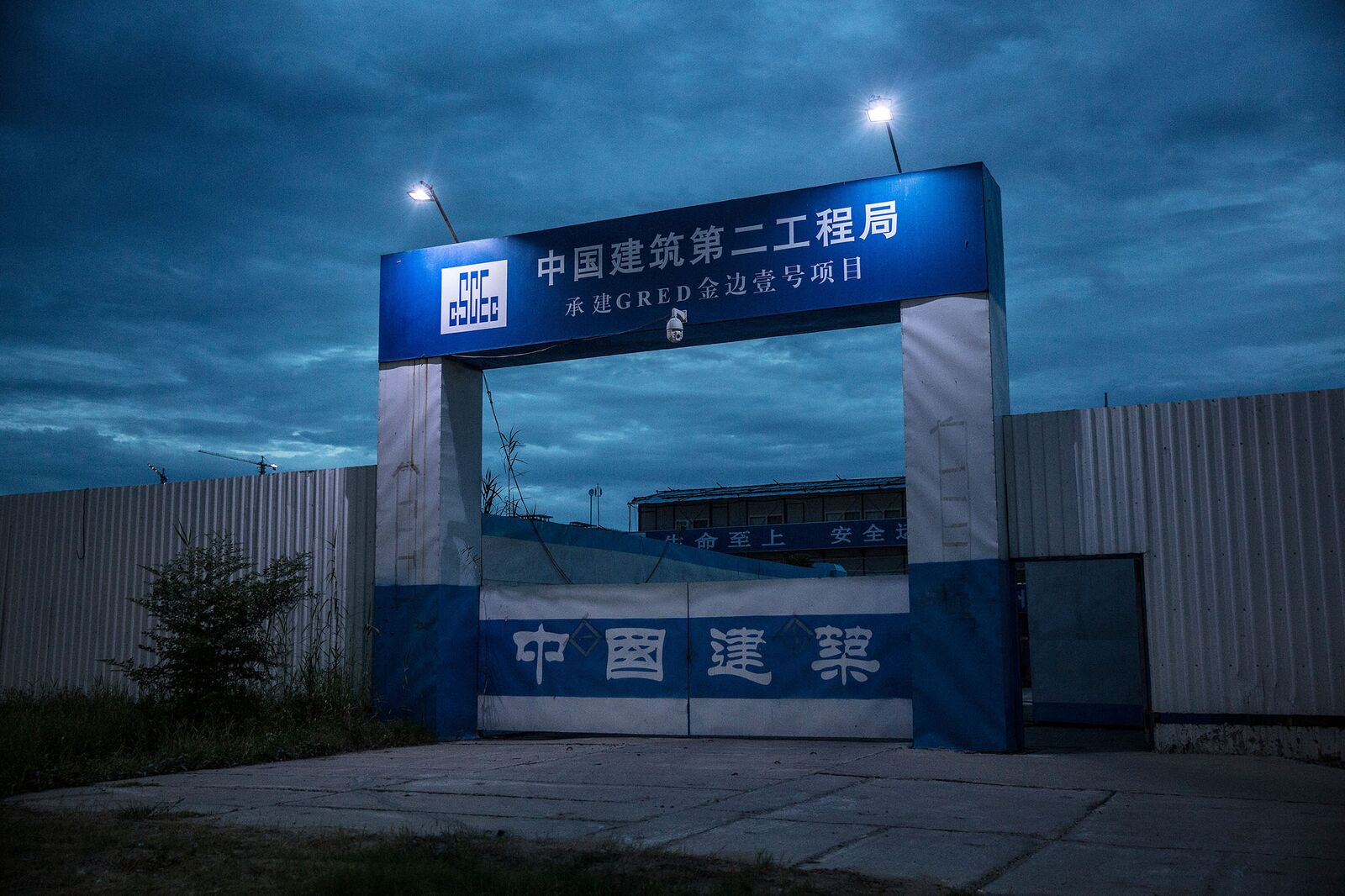 As in other Belt and Road locations, project funding typically comes from China, which has become Cambodia's biggest lender, trading partner and investor, holding nearly half of the Southeast Asian nation's $6 billion in foreign debt.
Cambodia welcomes Chinese investment, but is concerned about the growing dependence on China, said Mey Kalyan, senior adviser to the Supreme National Economic Council. "We must come up with strategies to manage this investment to avoid problems in the future," he said. "We should not allow just one country to dominate investment."
Foreign direct investment in Cambodia nearly doubled to $6.3 billion in 2017, according to the Council for the Development of Cambodia, with China the biggest investor for the past five years. Earlier this year, Chinese firms pledged an additional $7 billion in new projects, including a highway that would connect Phnom Penh with Sihanoukville.
The coastal city and Siem Reap, gateway to the famous temple of Angkor Wat, are also targets of Chinese investors. Last year, the Ministry of Land Management, Urban Planning and Construction approved more than 3,000 projects throughout Cambodia with a value of $6.42 billion, nearly double that of 2015, before Xi's visit.
"In terms of currency and returns, they are very happy to be investing in a dollar economy, which is more stable, and not so interested in capital appreciation or rental returns," said Wheble.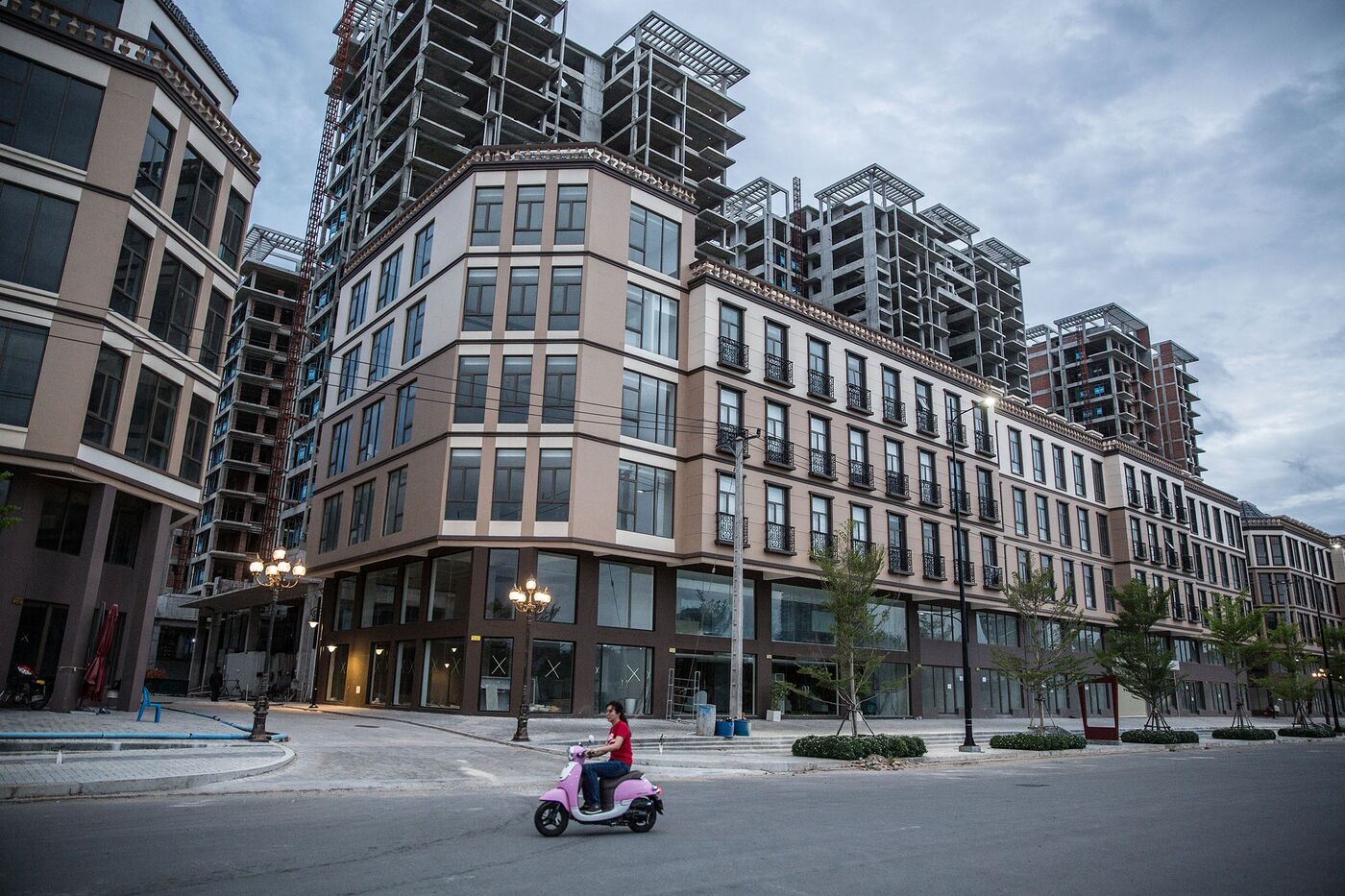 Most of the new stock of condos is being bought by Chinese investors, who neither live in Cambodia nor rent the units, leaving some development zones, such as the prime riverside area of Tonle Bassac, eerily dark despite dozens of completed high-rises.
Chinese developers "build and wait, because they don't care if they get local buyers or not," said Rithy Sear, chairman of local conglomerate and developer WorldBridge International Co.
For the developers, Cambodia offers a way to generate earnings outside of China in a country with a largely dollarized economy and a friendly government. While land and condo prices have risen steeply, they are still a fraction of those in China.
"It's like peanuts to them," said Rithy.
Still, cracks are beginning to show in the market. Apartment owners who once enjoyed rental rates up to $30 per square meter catering to a small community of expatriates have been forced to drop them by as much as 40 percent this year, said Wheble. Developers are looking at building blocks with smaller, cheaper units, or switching projects to other uses.
"I think the condo days are over," said Intan Kosem, whose boutique development firm built the 13-unit Habitat condo. "There are just too many construction projects and I think you are going to have a lot of blowout by the time it comes time for them to finish."
China's Sino Great Wall International Engineering Co. this year pulled out of the $2.7 billion Twin Tower project citing financing risks and "greater uncontrollable risks." The project's owners, Thai Boon Roong Group and Sun Kian Ip, insist it will go ahead and broke ground in March. Sino Great Wall didn't respond to requests for comment by phone and e-mail.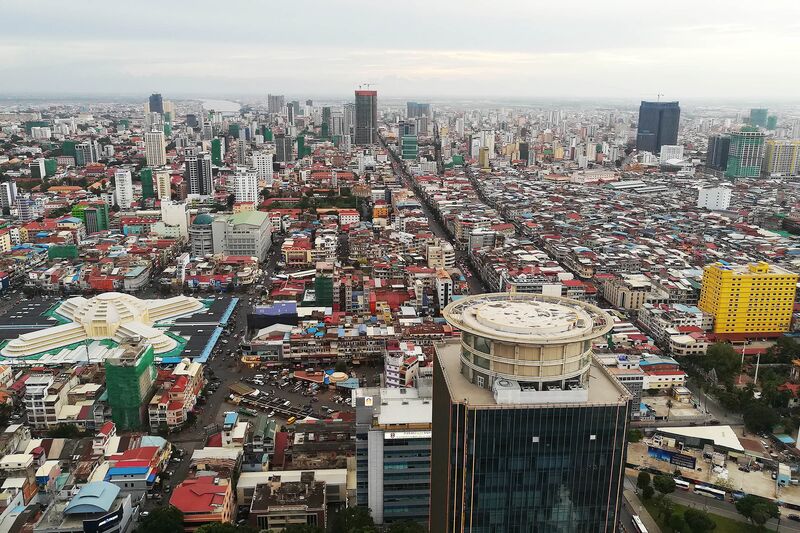 Meantime, Phnom Penh's skyline continues its transformation. Before 2011, the city had no buildings over 15 stories. Businesses worked out of old villas or shophouses, mixed with Buddhist temples and modernist marvels from a two-decade architectural revival that ended in 1975, when the capital fell to the Khmer Rouge.
Some of the city's poorest have borne the brunt of the change. Thousands of families were driven out of the area around Boeung Kak, a former lake in the city center that was ten times the size of Central Park Lake before it was filled with sand for development. The project, owned by the family of a senator in the ruling party, proceeded in fits and starts over the past decade, until it was revived in 2016 with a new Chinese backer.
"We are very afraid," said Thida, 28, who lives near what used to be the shore of the lake and is worried her home could be demolished. "I want to change everything in Cambodia, but I cannot do it alone."
https://www.bloomberg.com/news/features/2018-09-10/chinese-money-is-driving-a-property-boom-in-cambodia